That serves our company's overall performance
CEPOVETT Group has integrated sustainable development for several years at the heart of its business strategy, business processes and tools.
The Corporate Social Responsibility (CSR) policy, carried by The General Management, applies to the entire product life cycle: from conception to the end of professional clothing's life. Declined in 10 areas of progress commitments, it is a lever for team mobilization, differentiation and sustainable value creation.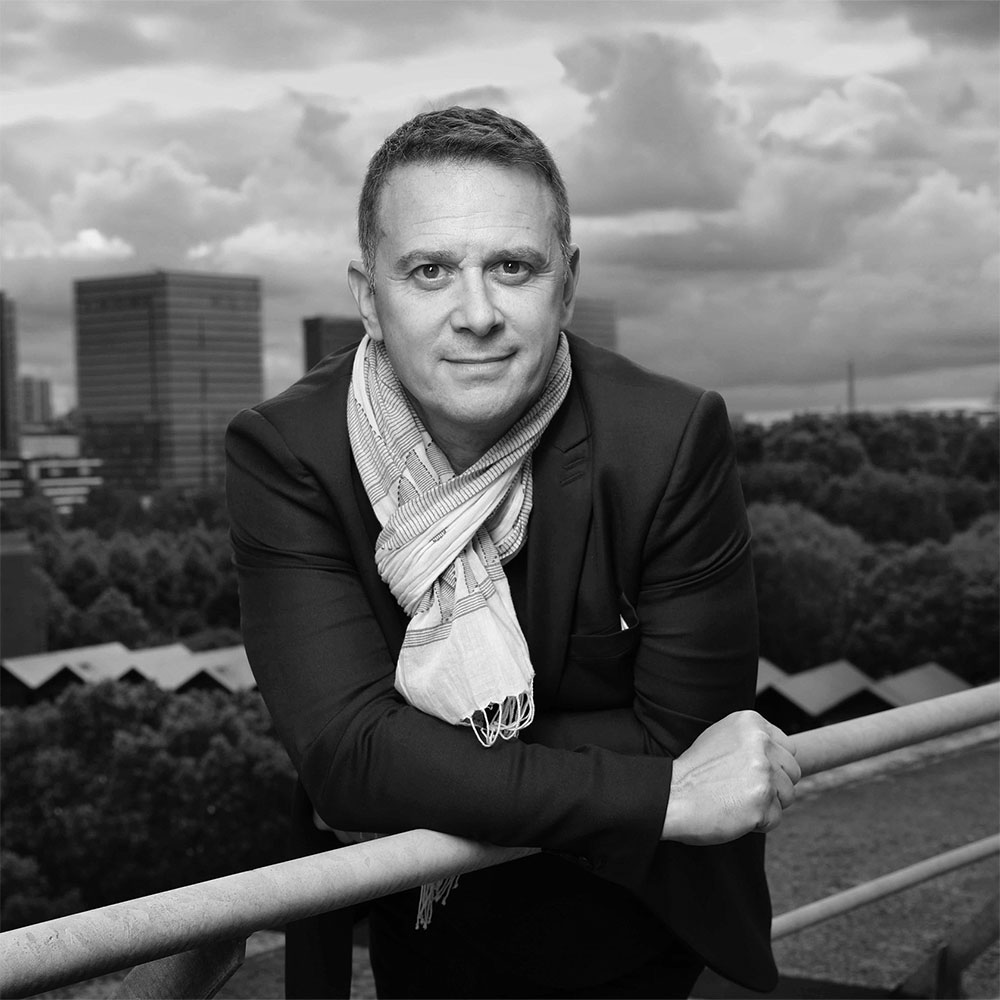 Marc Jacouton, Director of Sustainable Development and External Relations CEPOVETT
SMEs and ETIs will spearhead the transformation of new business models in the territories
One thing is certain: the majority of companies will not commit to a CSR approach out of conviction, but because it represents a genuine lever for business, savings and even new business that we can only just imagine today. Initiated by pioneering SMEs and embodied by enlightened managers, CSR initiatives have evolved from voluntary commitments to structured progress and impact measurement, thanks to ambitious long-term commitments.
Find out more about our other governance initiatives on the blog.
The Group's CSR documents
A continuous improvement approach to responsible economic performance and environmental protection.
Our commitment to sustainable development and quality.
What they say about us...
The design as well as the approach to collect and recycle our brand image outfits are initiatives that are totally in keeping with Orange's environmental challenges. We wish to continue to develop the reuse of our clothing and, at the same time, make our employees aware of circular economy principles.

Given the decisive environmental challenges at hand for the coming decades, bringing together the creations of our strategic suppliers, our facilities and our laboratory means combining the best current technical know-how to make the clothing sector a very high added value for our customers. By embracing talents and, at the same time, optimizing flows, Cepovett has managed to harmonize costs, quality and ethics.

The forest area in Madagascar is decreasing, even though a lot of money has been spent on reforestation since 1960. Today, we wish to revolutionize the way reforestation is carried out in Madagascar. Instead of a lot of unnecessary reforestation, smaller reforestation projects will be carried out with a tangible impact. Our challenge is to find land for our plantations, it's a huge job to convince farmers to reforest their land.

This new eco-designed workwear and PPE collection meets cross-cutting market needs. We develop solutions tailored to your working environment, from weatherproof, high-visibility, multi-risk clothing to workwear, on a par with the #PositiveImpact label values. This novel products offer professionals protection, comfort and ethics, while flying high the Company's values.

Not-wasting natural resources and the circular economy are key challenges for Air France. Our Clothing Department is also expected to play its role for the Planet. Recycling end-of-service-life items, reusing them and any other virtuous approach should be pursued. This clearly expresses the company's desire to adapt through our employees' workwear and uniforms.

After two years of Covid, it's vital to get employees involved through a training plan tailored to their wishes and needs. By upskilling, the Company ensures its know-how remains at a high level of technical expertise and it can tailor to market changes as well as to our customers' expectations.

Digital transformation is embraced as a project for the future in the Company. New, state-of-the-art IT tools will enhance customer relations and, at the same time, will make employees' work easier, as such enabling them to focus on high added value tasks and improve the business's overall performance.