POLICY COMMITTED TO RESPONSIBLE PURCHASING
SUPPORTING OUR SUPPLIERS & BUYING RESPONSIBLY
COMMITMENT N°9 - HUMAN RIGHTS

In recent years, purchasing has become a strategic role in the company.
The concept of responsible purchasing and sustainable development is spreading in many companies, both in the private sector and in the public sector, with a focus on cost optimisation, quality control and social and environmental risk management. CEPOVETT is striving towards a culture that is increasingly respectful of people in the workplace, more ecological and more supportive, including through its purchases.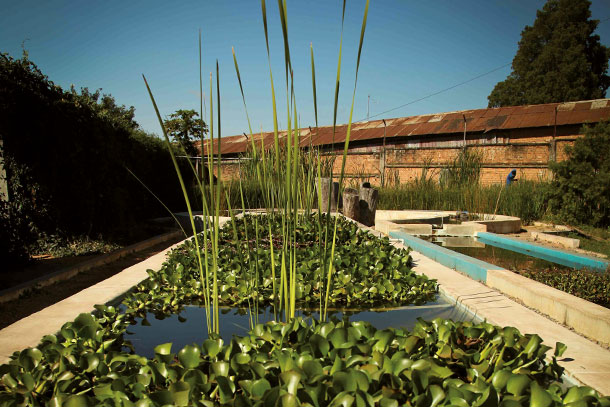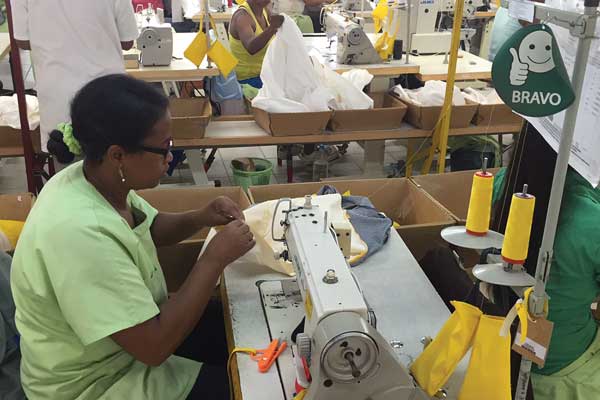 CEPOVETT, hand-in-hand with its workshops
CEPOVETT has forged close bonds between its design offices based in France and its technical teams abroad. This cooperative work, carried out as closely as possible to Group facilities, has led to reducing the technical development time for products and, in turn, to improving the Company's profitability and performance. To ensure optimal quality to all its customers, CEPOVETT has namely created a laboratory to carry out testing, to check the compliance and performance of textiles with the most stringent standards in effect. The in-house mastery of this expertise means that all CEPOVETT Group brands are more proactive in industrializing their PPE products and ensures optimal performance. EPSILON workshops in Madagascar and VTL in Tunisia ensure products are industrialized under the best technical and economic conditions
possible.
Given the decisive environmental challenges at hand for the coming decades, bringing together the creations of our strategic suppliers, our facilities and our laboratory means combining the best current technical know-how to make the clothing sector a very high added value for our customers. By embracing talents and, at the same time, optimizing flows, Cepovett has managed to harmonize costs, quality and ethics.

"We're proud to be able to collaborate with our partner CEPOVETT Group and put our shared vision of the circular economy to work for the professional textile industry. One of our strengths is our ability to co-construct and innovate with our customers, on - tailor-made - yarns linked to meaningful projects."

"Dialogue and co-construction with our stakeholders are powerful levers in our CSR policy to create shared value. Our FabLab program is a veritable laboratory for eco-socio-innovative experimentation, particularly with our factories."

"We chose EcoVadis because we felt we should work with experts and we didn't have in-house resources. EcoVadis enabled us to have a procedure, a supplier network and a structured method for assessing suppliers. It fits our needs perfectly and I think it can meet the needs of many businesses."

"Our design studio has applied all of its expertise gained in the protective clothing sector in order to design, and validate with the DGA (French Directorate General of Armaments) and the IFTH (French Institute of Textiles and Clothing), a consumer range of 100% woven fabric masks: a high-performance technical solution that brings safety and comfort to users."

"Responsible purchasing is becoming a prerequisite in the way we buy, both to reduce risks and to meet the ethical requirements of our key account customers who are concerned by the duty of care law. The opportunity to progress hand in hand with our internal teams, purchasing, HSQE, operations, CSR and our production workshops."

"We are proud to be able to share our ethical vision and inclusive production model, as an adapted business in Ukraine, with our customer, CEPOVETT Group. One of our strengths is our ability to develop and empower employees disabilities, while ensuring the sustained performance of our manufacturing workshops. This project means a lot to us and our customers."
OUR CSR ACTIONS
COMMITMENTS & PROJECTS
A CSR POLICY
THAT SERVES OUR COMPANY'S OVERALL PERFORMANCE
For many years, CEPOVETT Group has placed sustainable development at the heart of its business strategy, operational processes and systems, underlining a commitment to socially and economically responsible occupational clothing.

---
Supplier Ethics Charter
implement the «recycled clothing» initiative at a client company

---
Deployment of digital social innovations
Develop the Fablab programme in Morocco

---
A healthier business
SMETA audits for our suppliers