TAILORED SERVICES
PRODUCTION PROCESS

Changes in usage mean service provision is now among the main criteria when choosing a supplier. Workwear is no exception, it has to combine a range of qualities such as comfort, ergonomics and design, as well as all the related services, such as delivery times, custom size selection, online ordering, etc.
A pioneer in the field of textile solutions, the CEPOVETT Group has combined its clothing manufacturing activities with advice and consultancy, investing heavily in digital solutions in order to offer a 360° service with tailor-made solutions.

We have focused on service as the cornerstone of our business development strategy, based on overall performance.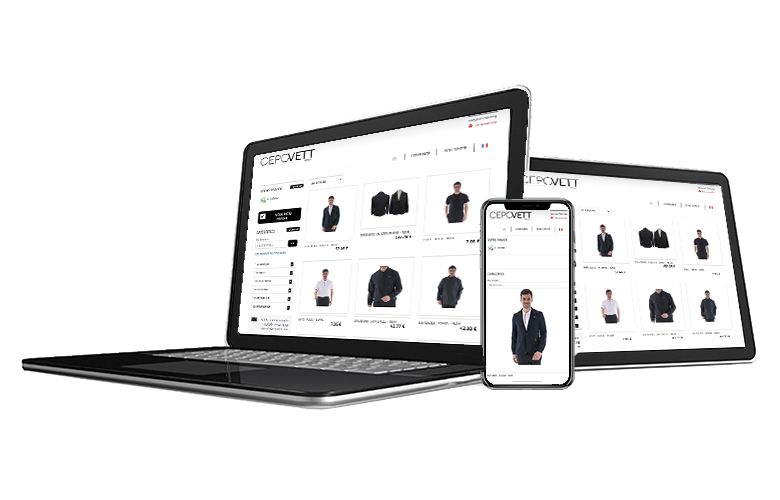 Development of customised websites

The CEPOVETT Group can provide you with a sophisticated professional webshop with multi-media capabilities (PC, tablet, mobile) to make it easier for your customers to place orders.
Integrated with your HR database and compliant with all your management and accounting guidelines, this customised tool will reduce your internal management costs.
We are currently the only company in the professional clothing sector that is able to provide this kind of service on a large scale for each of our key account customers. Every employee, whether working for a large construction company or a pilot with Air France, can place an order for provision or resupply based on his or her personal requirements, role and size. The clothing is then delivered to his or her home or workplace.
You can use your brand's colour scheme, view all the products offered to your end-users, produce detailed statistics, and more. This can all be done by setting up your dedicated, intuitive and secure online e-catalogue. Our approach is comprehensive and ranges from design, production and development to the successful completion of your 3D visuals.
Online e-catalogue | Digitisation of orders and points of sale | Electronic size guide | 3D product visualisation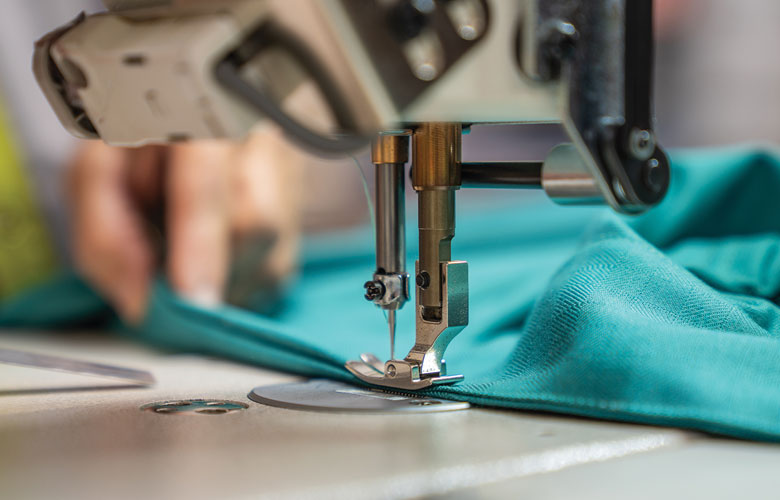 Clothing measurements and alterations

Individual employee measurements and alterations are key services in the customisation of professional clothing.
Before your clothing collection is made, we can organise a measuring programme on-site to be carried out by our professional tailors, using a standard fitting room. They will then select the solution that best suits your organisation's requirements to guarantee professional clothing that fits well and reflects your image. Length adjustment and alterations will be carried out before delivery.
Please feel free to contact us for more information.
Individual measuring | Measuring / alternation road-shows | "Express personalisation" branding | Quick adjustments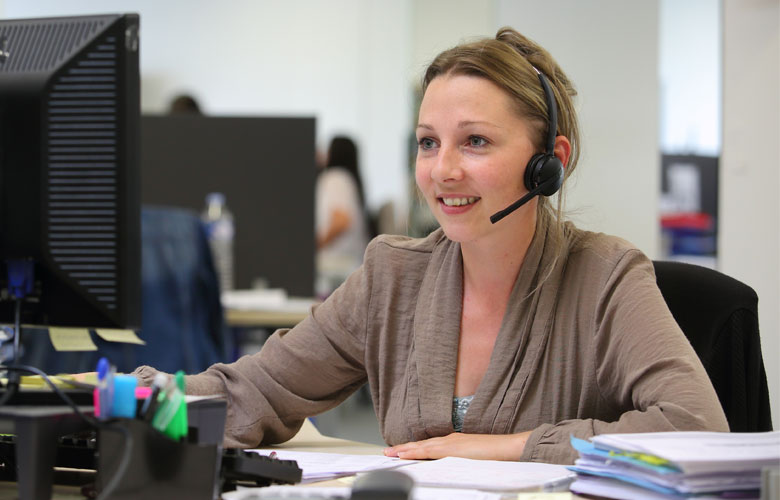 Personalised call centre

The CEPOVETT Group has introduced a personalised call centre for the direct management of calls and emails from our customers' employees. It provides after-sales service, technical support, order tracking, returns, log-in support, administrative support, etc.
Our clothing customers are increasingly requesting additional services, such as simpler individual measurements, alterations, home delivery, non-financial information for the wearer, including the geographical origin of the clothing they are wearing, care instructions, dress-code, and so on.
We guarantee transparency and educational information for those wearing our clothing, with an experienced team who have had a thorough knowledge of your products, your business and your company policies for several years.
Analysis of the number and type of calls | Online chat system | Satisfaction questionnaire
Exclusive communication tools
ENHANCE AND SUPPORT

In addition to design, the CEPOVETT Group provides you with bespoke support promoting your collections to your employees:
Photo shoots
Design of dedicated catalogues
Creation of lookbooks or style guides
To add value to the company's message and to meet the communication and sustainable development requirements of our customers, our vision is rooted in a philosophy of coproduction; this translates into exclusive communication media and the production of images / videos or other content designed for individual, dynamic or interactive media. Support for the rollout of each new collection represents a continuation of the services dedicated to the success of your project, both for the Management and for your end-users on the ground:
Informative and educational leaflets | User dress-codes | Organisation of road-shows, private catwalk shows l Exclusive textile recycling initiatives