WORKWEAR DESIGN
INTEGRATED MANAGEMENT OF PRODUCT DESIGN AND DEVELOPMENT

Throughout its history, the CEPOVETT Group has evolved by cultivating close relationships without betraying the family values that are part of its DNA. Now a European leader, the CEPOVETT Group has an entrepreneurial mindset that is as intrinsic to the company as its trademark, designing collections that reflect its customers through an integrated management approach that spans from clothing design to development and marketing: style and design consultancy, research and development, perfecting exclusive fabrics.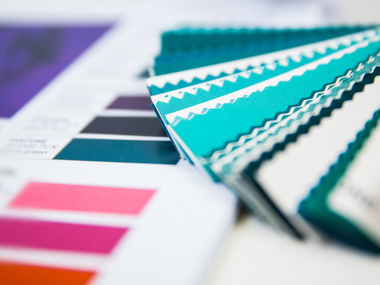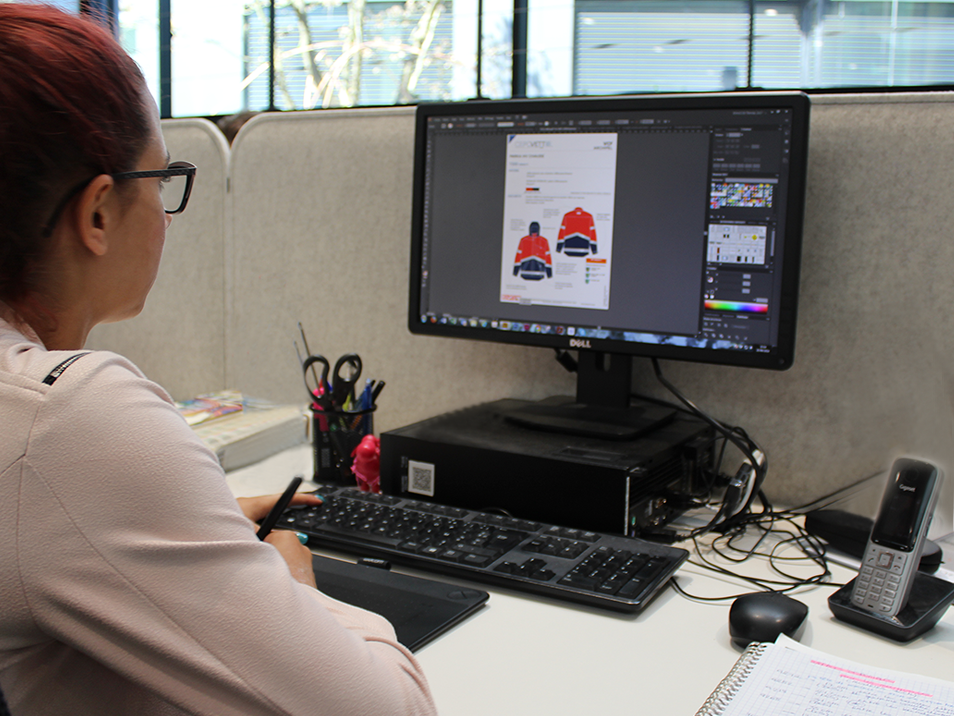 Comprehensive expertise
Design and production

We listen to your needs, produce comprehensive style guides, create CAD, produce prototypes on request, branding, screen print, embroider...
Our design team can cater to the specific needs of each partner, whatever the sector.
Designed entirely in-house, the final product is the result of close co-operation between the R&D department, the prototyping workshop and the company's various departments. Depending on requirements, we can work with an independent design studio or a major luxury brand.
Each clothing collection begins with our technical experts. Each prototype produced will be the basis of a distinctive new collection that will then be transformed into industry-ready textile products.
We always recommend more environmentally friendly materials, both for our customers' comfort and for their ecological properties and ability to be recycled.
Ongoing co-operation between developers, designers and manufacturing technicians
Collections designed each year
Designers and textile technicians
Prototypes manufactured each year
With a full range of ultra-modern equipment, the prototyping workshop at our French site is an invaluable resource that allows us to be very responsive in handling your workwear project.
Clothing development - Template design - Prototyping - Technical documentation and manufacturing - Sizing
Visualise and create
A pool of creative and technical resources to support your collection

Our 70-strong design team is always on the lookout for new trends, new textiles and innovative tools, it also monitors developments in occupational health and safety regulations.
Our goal is to understand and analyse your image. To translate the values of your company or brand into a creative and meaningful clothing collection.

Our support from the very beginning to the end of your project, from creative brainstorming to the roll-out of your collection to your employees, is based on a creative yet industrial approach that focuses on your communication goals, via professional clothing.
The marketing department steers the development of the ranges and collections, in particular in light of market expectations and increasing technological intelligence. An innovation group, bringing together the company's employees, customers, distributors and end users, meets every year to discuss the creation of new products and to fine-tune clothing design.
Research on trends, roles and workstations l Branding (textile DNA, exclusive collections, fashion accessories...) l Digital information (3D design, e-catalogue, WMS...) l Roll-out of the collection to your employees (dress-code, road-shows, catwalk shows...)
Selection of manufacturers and production sites
PARTNER SELECTION POLICY

All of the factories have been tested and approved by the CEPOVETT Group for many years and comply with the
quality and CSR standards
imposed by its customers. The supplier selection and referencing procedure naturally includes the supplier's ability to deliver a finished product in accordance with specifications, as well as the supplier's commitment to their social responsibilities.
Our selection process is based on a number of key criteria:
Reliability: reliability of supply of the material, guaranteed ease of maintenance and durability, guaranteed delivery times, technical ability to control the consistency of batch quality: material conformity, colour stability over time and resilience.
Comfort
Value for money
Complete respect for the environment
Understanding of the requirements of each sector
Openness in the contractual relationship (factory visits and audits)