ENCOURAGING GROWTH AMONG OUR EMPLOYEES AND FOSTERING DIVERSITY
COMMITMENT N°2 - SOCIAL AND WORKING CONDITIONS

Helped along by sustained growth over many years.
Led by sustained growth over several years, CEPOVETT employees benefit from opportunities for career development and local mobility, as well as alternative employment opportunities within the group. By enabling those who wish to progress to do so, through continuing training or by taking on young apprentices, we enrich our collective know-how and encourage the transmission of skills.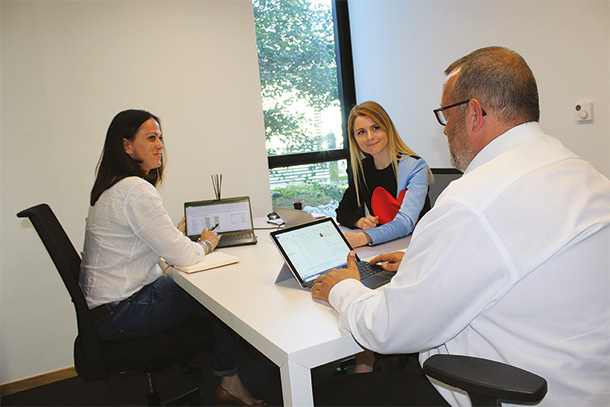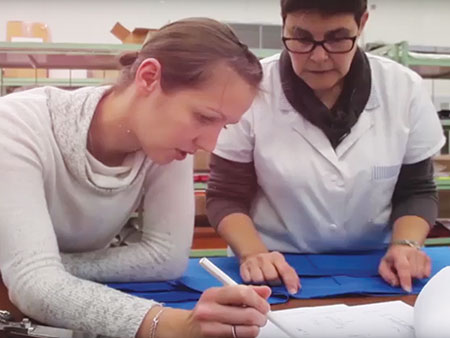 Whilst the health crisis led us to initiate radical changes in our work organization, CEPOVETT employees pursued their activities by working remotely.
Our human resource teams had a role to play more than ever in managing the health crisis, in preventing stress amongst those working remotely to avoid employee depression and burnouts. Moreover, the company illustrated its ability to involve its employees in a collective project embracing unifying values. By underlining its raison d'être, its missions and its post Covid strategic vision, the company was able to foster team cohesion despite the distance. The commitment of women and men is one of the key challenges of this post-Covid period and a prerequisite for business recovery. The employer brand is a performance lever for CEPOVETT's 2022-23 ambitious recruitment plan as regards how attractive the company is to new talents and in empowering its own employees.
"Training for our teams is one of our key concerns for 2022. In this post-Covid period, it is vital to unify, to train and to mobilize our employees to meet the new challenges that CEPOVETT will have to address today and tomorrow."

"Since the beginning of this health crisis I feel totally protected in the office: physical distancing measures, hand sanitizers, reminders of health instructions everywhere and protective fabric masks for everyone: the can't-do-without accessory that we manufacture ourselves in the Group's factories."

"Gaining a new client is like stepping onto the podium in a sports competition. Employee and runner share the same state of mind, the same taste for effort, the fighting spirit, and challenges: setting goals individually and collectively, then surpassing ourselves to achieve them. "

"The work-study program is a major asset that allows you to obtain your diploma and acquire your first professional experience simultaneously. In the digital field, it's important to put your knowledge into practice right away, as the sector is evolving extremely quickly. This means I can learn theory at school and apply this knowledge in the field while working on full and varied projects."

"The CEPOVETT Group head office extension project reflects an architectural vision that is mindful of the well-being of staff and optimising space and movement. The choice of high-quality, recyclable materials such as wood, glass, metal and concrete offer good light transmission and high thermal and acoustic performance. The addition of a forest ecosystem in the building's central patio also perfectly captures the company's principles: sustainability, naturalness, interdependence, alignment of mind and body and consideration for the well-being of all."
OUR CSR ACTIONS
COMMITMENTS & PROJECTS
A CSR POLICY
THAT SERVES OUR COMPANY'S OVERALL PERFORMANCE
For many years, CEPOVETT Group has placed sustainable development at the heart of its business strategy, operational processes and systems, underlining a commitment to socially and economically responsible occupational clothing.

---
Alert
Raise awareness about well-being at work among staff.

---
Earth and humanism
Build a company orchard-vegetable garden

---
Health at work
Wellness monitor