RAISE AWARENESS DIFFERENTLY
RALLYING FOR BIODIVERSITY
COMMITMENT N°8 - SOCIETAL AND GENERAL INTEREST

We're well aware of the plight of the bees, so now the various CEPOVETT sites are home to a collection of hives that can be found near their premises.
This initiative allows our employees to experience our quest for biodiversity first hand. The programme raises awareness of the relationship between nature and the urban environment and is the symbolic guiding principle of the solid commitment the company is making. Bees are an environmental indicator, raising awareness among our stakeholders and thus pushing them towards taking action.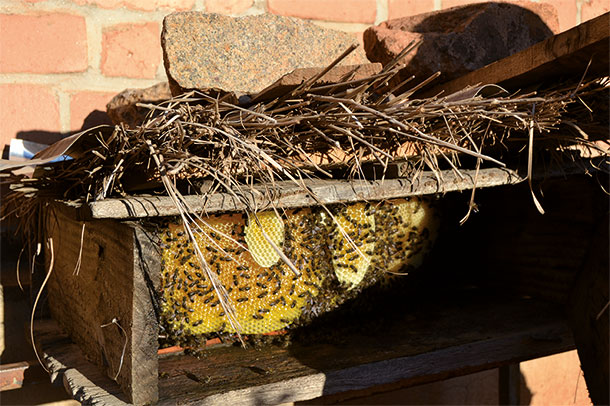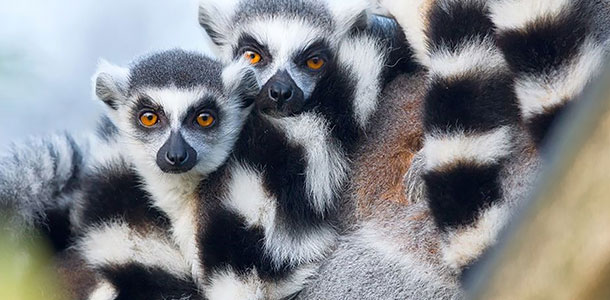 ---
Madagascar, a biodiversity hotspot
Madagascar is one of the world's top 10 biodiversity hotspots. The island, hosting over 250,000 species, including 70% which are endemic, is home to 294 species of birds and 247 species of amphibians.
Its gigantic baobabs (7 species of which can be found on the island), its exceptional primates - such as lemurs - and its cultural heritage make Madagascar a land of rich, incomparable biodiversity, where extraordinary fauna and flora have flourished for thousands of years. Its tropical rainforests (in the east of the country) and dry forests (in the south and west) are home to exceptional ecosystems which have unfortunately been weakened by years of deforestation. This is why we need to preserve these areas and engage in a reforestation programme. Protecting biodiversity is vital in the fight against climate change. Ecosystems are major carbon sinks and enable living organisms to adapt to the impacts of climate change.
"Delighted to share my beekeeping experience on the roofs of Bercy with the company's employees. A collaborative, participative experience that raises awareness of the marvellous world of bees through practice."

"This workplace chicken coop is an original idea and shows us the importance of well-being. I am delighted to be able to make my omelette with fresh eggs from the company's free-range hens. It really makes us aware of what hens eat as well as the need to combat food waste."

"It's just incredible to imagine producing honey on the rooftops of Paris; we're welcoming nature into the city. I'm delighted to be part of this collaborative and meaningful project that highlights the importance of environmental conservation, and the responsibility the present generations have towards the future generations."

"Between ethics and aesthetics, art and life sciences, this innovative and meaningful initiative draws on many art disciplines to change our perception of nature. Bees are at risk of extinction, so it was obviously important for me to symbolically represent and highlight their plight and to decorate their homes by painting the walls. I thought of a panda, which is a protected species, as "a guard of the apiary", itself acting as a protector. It carries a message of solidarity and communion between species".
OUR CSR ACTIONS
COMMITMENTS & PROJECTS
A CSR POLICY
THAT SERVES OUR COMPANY'S OVERALL PERFORMANCE
For many years, CEPOVETT Group has placed sustainable development at the heart of its business strategy, operational processes and systems, underlining a commitment to socially and economically responsible occupational clothing.

---
Fighting
Trials against varroa

---
The diversity of living species
Raising awareness of biodiversity among collaborators

---
Apiary
20 visits to our hives