RAISE AWARENESS DIFFERENTLY
RALLYING FOR BIODIVERSITY
COMMITMENT N°8 - SOCIETAL AND GENERAL INTEREST

We're well aware of the plight of the bees, so now the various CEPOVETT sites are home to a collection of hives that can be found near their premises.
This initiative allows our employees to experience our quest for biodiversity first hand. The programme raises awareness of the relationship between nature and the urban environment and is the symbolic guiding principle of the solid commitment the company is making. Bees are an environmental indicator, raising awareness among our stakeholders and thus pushing them towards taking action.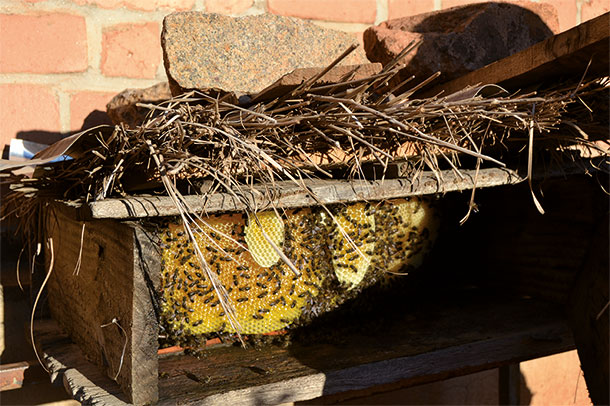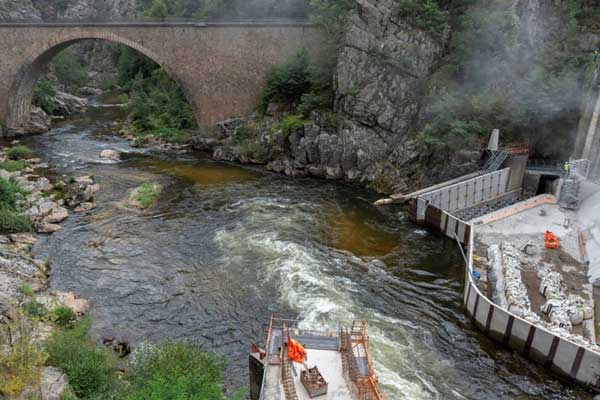 Bringing salmon back to the Allier River
CEPOVETT, historically established in the Auvergne Rhône-Alpes region of France, wishes to play its part in safeguarding biodiversity in its area.
The Company namely supports the project for reintroducing salmon into the Allier River. In recent years, the topographical change of the river and the construction of a 20-metre high power dam had hindered the reproduction of this endemic species. To preserve the Loire-Allier strain of Atlantic salmon, the last existing in Europe capable of swimming thousands of kilometres to reach the ocean, local authorities, EDF (the French electricity operator) and environmental associations joined together and, in 2019, initiated an 18 million euro project to rebuild a tailor-made dam to make it much easier for these migratory fish to pass through. As salmon reveals the quality of water, this large-scale project is part of an overall initiative for protecting rivers, the ocean and life that CEPOVETT is committed to.
"As soon as spring arrives, I am delighted to handle our beehives installed on the office roofs. It's all the more concrete as I make my own clients aware of the issues of biodiversity, showing them our Parisian apiary and tasting our honey. Who could have imagined me as an urban beekeeper between lunch and dinner on the roofs of Bercy?

"In Madagascar, biodiversity, one of our greatest assets, is in danger. This urgency has prompted us to make a strong commitment through our reforestation program, in particular by planting fruit species, which we hope to link with the endemic bee threatened on the island."

"Delighted to share my beekeeping experience on the roofs of Bercy with the company's employees. A collaborative, participative experience that raises awareness of the marvellous world of bees through practice."

"This workplace chicken coop is an original idea and shows us the importance of well-being. I am delighted to be able to make my omelette with fresh eggs from the company's free-range hens. It really makes us aware of what hens eat as well as the need to combat food waste."

"It's just incredible to imagine producing honey on the rooftops of Paris; we're welcoming nature into the city. I'm delighted to be part of this collaborative and meaningful project that highlights the importance of environmental conservation, and the responsibility the present generations have towards the future generations."

"Between ethics and aesthetics, art and life sciences, this innovative and meaningful initiative draws on many art disciplines to change our perception of nature. Bees are at risk of extinction, so it was obviously important for me to symbolically represent and highlight their plight and to decorate their homes by painting the walls. I thought of a panda, which is a protected species, as "a guard of the apiary", itself acting as a protector. It carries a message of solidarity and communion between species".
OUR CSR ACTIONS
COMMITMENTS & PROJECTS
A CSR POLICY
THAT SERVES OUR COMPANY'S OVERALL PERFORMANCE
For many years, CEPOVETT Group has placed sustainable development at the heart of its business strategy, operational processes and systems, underlining a commitment to socially and economically responsible occupational clothing.

---
Fighting
Trials against varroa

---
The diversity of living species
Raising awareness of biodiversity among collaborators

---
Apiary
20 visits to our hives