SHARING OUR CSR VISION WITH OUR STAKEHOLDERS
COMMITMENT N°1 - MANAGEMENT

Every company has a dutyto work towards sustainable development.
As a textile manufacturer, CEPOVETT is at the heart of major economic, social and environmental challenges. The group is committed to a sustainable development approach that allows it to adapt to changes in society, while ensuring the group's performance and longevity. CEPOVETT places corporate social responsibility (CSR) at the heart of its overall performance by collaborating with its stakeholders to take action and test new ideas.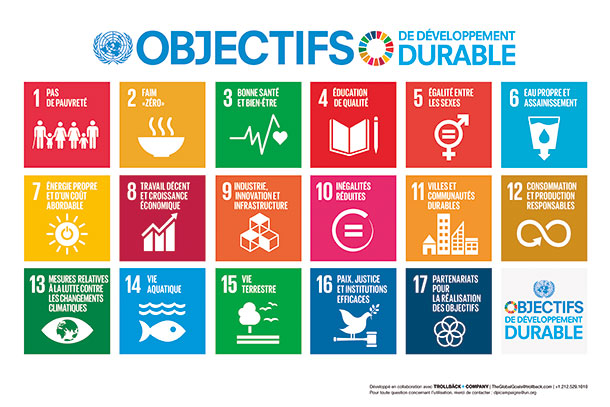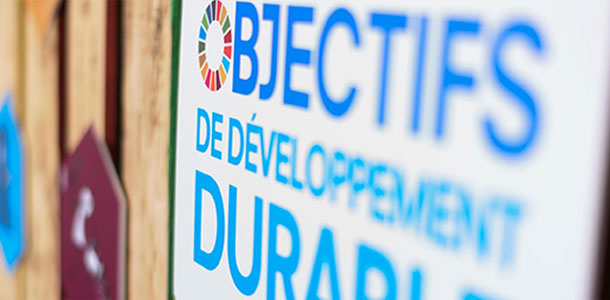 ---
CEPOVETT is proactive in the "SDG AMBITION ACCELERATOR" PROGRAMME
To reach the 2030 targets, the UN has decided to support businesses in implementing tangible initiatives.
In 2021, CEPOVETT was selected to be part of the international "SDG Ambition Accelerator" programme, a series of workshops developed by the United Nations Global Compact, hand-inhand with Accenture and SAP. As a Global Compact member, CEPOVETT has stood out by embracing the SDGs in its CSR approach and by the progress it has made on these topics. This programme, which kicked off in 2020 in a 100% digital format, intends to prioritize initiatives that will ramp up business contributions to the SDGs as well as set more ambitious SDG targets based on best standards. At the end of this 6-month training period, skills assessment will be carried out. This checklist, enhanced with CSR challenges, will be used by CEPOVETT as a frame of reference.
"Professional excellence is central to COET-MOF's raison d'être. A long tradition that rewards the mastery of French know-how is totally reflected here through this partnership with LAFONT, whose vision of professional excellence and common values we share."

"Nowadays, all businesses, whether large, medium or small, are having to make changes to their activities in order to serve the public interest, which is ultimately in their own interest. The Global Compact France ambassador companies distinguish themselves by their ability to understand the environmental and social issues of our time, and to transform them into economic opportunities. They are also the spearheads of the Global Compact France in their territories, and contribute to building a more sustainable world."

"Since CSR has been an integral part of purchasing policies, relations between big groups and SMBs have begun to change from customer-supplier relationships into partnerships that allow for co-innovation with a positive environmental, social, and economic impact for the field. Let's raise the bar!"

"Large companies may outsource up to 80% of their business to other companies, particularly SMEs. For years, their relationships with suppliers were built largely on mistrust and a 'zero sum' mentality, driven solely by purchase prices. Nowadays, the role of CSR in influencing larger companies' procurement decisions has gradually instilled trust in its relationships with SMEs, and not before time!"
OUR CSR ACTIONS
COMMITMENTS & PROJECTS
A CSR POLICY
THAT SERVES OUR COMPANY'S OVERALL PERFORMANCE
For many years, CEPOVETT Group has placed sustainable development at the heart of its business strategy, operational processes and systems, underlining a commitment to socially and economically responsible occupational clothing.

---
Group materiality
CEPOVETT CSR policy 2020-25

---
Use indicators
CSR markers for CEPOVETT Safety / Lafont in the 2020 collections

---
CSR best practice
Promotion of CEPOVETT CSR best practices