GAUGING AND REDUCING OUR ENVIRONMENTAL
COMMITMENT N°5 - ENVIRONMENT

CEPOVETT's innovative approach
CEPOVETT's innovative approach within the professional textile sector is based on a product life cycle analysis that aims to measure and reduce its environmental impacts and limit the materials used, while offering its customers environmentally responsible alternatives. This multi-criteria approach, linked to the specific social and environmental issues of its activities, generates useful information that assists our stakeholders in the decision-making process.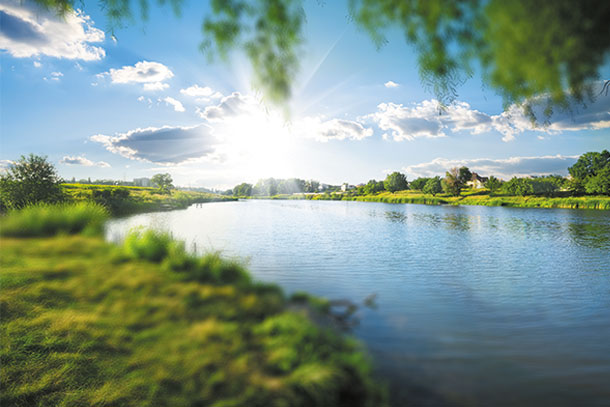 Recycled polyester in the collections10%

Deployment of the Cepovett eco-action programme75%

Recycling of waste, including bio-waste80%
---
Ceponature, a garden of delights
The planting of a PULLMAN-CEPOVETT conservation orchard began as a joint initiative in 2015, in line with the CSR policy and circular economy principles.
The scheme continued in 2019 with the creation of a collaborative kitchen garden, led by a team of employees who were enthusiastic about the project despite coming from a wide range of different areas of the business. This experiment brought employees together to work in an orchard of 58m2. Each person spent between 1 and 2 hours digging the land and received training in permaculture (growing crops without inputs or pesticides). This collective working of the land helped the company to put down roots in the soil, symbolically speaking, while creating moments of sharing and experience for the staff. In the spring, the CEPOVETT teams will reap the fruits of their labour by harvesting perennial and aromatic plants for making the herbal teas prepared by employees in the tearoom.
"Preservation of natural ecosystems, water resources and all living organisms is a major challenge in our textile business as well as in the private sphere. There are no big or small actions, only beneficial actions. We work jointly with our industrial partners and employees alike, as part of our drive for progress, awareness-raising and ISO 14001 environmental management."

"Our commitment to Malagasy companies reaffirms Total Madagascar's promise to accelerate the ecological and economic turnaround of new energies, including solar energy. The project with EPSILON on the island of Madagascar is a good illustration of this."

"Care of SNCF uniforms, in particular Personal Protective Equipment (PPE), is a key issue from a regulatory, economic and staff welfare perspective. Professional cleaning is preferred as it ensures that outfits are safely cleaned given the often high levels of dirt and grime. Home care must be ruled out due to the risk of contaminating household laundry. We work closely with our partners at all stages of the process, as well as our manufacturer regarding fabric selection to prolong the life of clothes, through to applying the correct care solution."
OUR CSR ACTIONS
COMMITMENTS & PROJECTS
A CSR POLICY
THAT SERVES OUR COMPANY'S OVERALL PERFORMANCE

For many years, CEPOVETT Group has placed sustainable development at the heart of its business strategy, operational processes and systems, underlining a commitment to socially and economically responsible occupational clothing.

---
To warn
Favour recycled polyester
Development objectives
2020

---
Recycle and sort
Launch of the ecoactions initiative

---
Adopt the good habits every day
100% of waste recycled