SOURCE SUPPLIES DIFFERENTLY
RECOMMENDING ALTERNATIVE AND ETHICAL MATERIALS
COMMITMENT N°4 - SOCIAL AND WORKING CONDITIONS

Creating responsible professional clothing requires the use of certified raw materials, French fabrics and ethical industrial procedures.
CEPOVETT has been a pioneer in fair trade cotton in the professional sector since 2007, and the company has also made a particularly strong commitment to fair trade in Africa. From fair trade or organic cotton, to biosourced and recycled materials, there are many possible alternative solutions for ethical fabrics.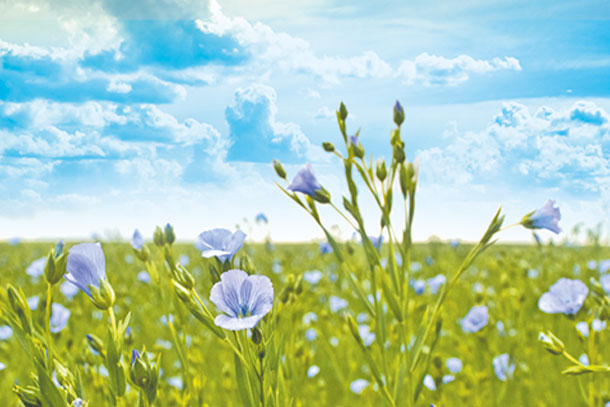 4% of turnover from alternative fabrics/clothing 75%

Deployment of linen in the Lafont 2020 collections50%

100% of responses to calls for tenders with ethical solutions90%
---
Recycled polyester, the quintessential circular material
Protecting men and women at work is the raison d'être of protective clothing (PPE).
To withstand accidents and bad weather, these garments have to meet specific standards (especially standard EN 340) and guarantee workers' safety while minimising the risk of bodily injury or disease. Their role is to prevent harm due to mechanical and chemical hazards. Technical protective garments are adapted to various occupational risks (chemicals, fire, heat, cold, humidity, insects, etc.).
"Together we have created on-trend smart products as part of a meaningful range which gives the wearer an undeniable advantage, in terms of ergonomics as well as ethics. Our aim at EPI Center is to keep on pushing back the limits of our products' environmental impact and technical performance."

"We're delighted with our collaboration with CEPOVETT Group professional clothing. We now have a specialised and high quality collection that represents Courchevel 185 perfectly. It's both ultra-technical and highly stylish, which is in line with our international clientele. With this new outfit, we want to convey a strong message to make our customers aware of the importance of environmental protection."

"By replacing conventional cotton with linen, Lafont has taken a further step toward local sourcing: the flax is grown in the north of France, woven and dyed in Laval and the final product is manufactured in the CEPOVETT Group workshop in Saint-Étienne. This exemplary manufacturing value chain is a testament to the French expertise that has long been a hallmark of the brand: producing ethical, responsible and well-designed occupational clothing."
OUR CSR ACTIONS
COMMITMENTS & PROJECTS
A CSR POLICY
THAT SERVES OUR COMPANY'S OVERALL PERFORMANCE

For many years, CEPOVETT Group has placed sustainable development at the heart of its business strategy, operational processes and systems, underlining a commitment to socially and economically responsible occupational clothing.

---
Use alternative tissues
4% of turnover from alternative fabrics/clothes
Development objectives
2020

---
Deployment of materials
Use of linen in the CHR Lafont 2020 collection

---
Recycled polyester
100% of calls for tender including ethical solutions