SOURCE SUPPLIES DIFFERENTLY
RECOMMENDING ALTERNATIVE AND ETHICAL MATERIALS
COMMITMENT N°4 - SOCIAL AND WORKING CONDITIONS

Creating responsible professional clothing requires the use of certified raw materials, French fabrics and ethical industrial procedures.
CEPOVETT has been a pioneer in fair trade cotton in the professional sector since 2007, and the company has also made a particularly strong commitment to fair trade in Africa. From fair trade or organic cotton, to biosourced and recycled materials, there are many possible alternative solutions for ethical fabrics.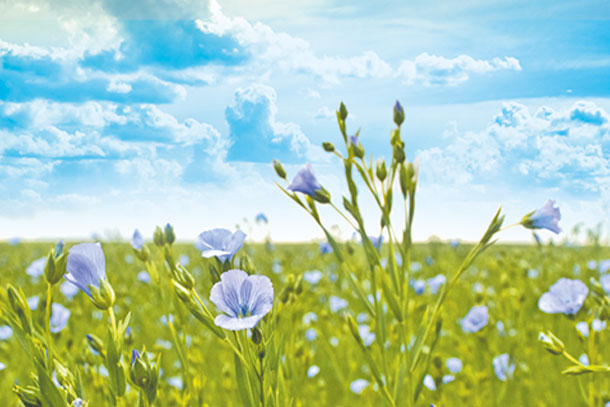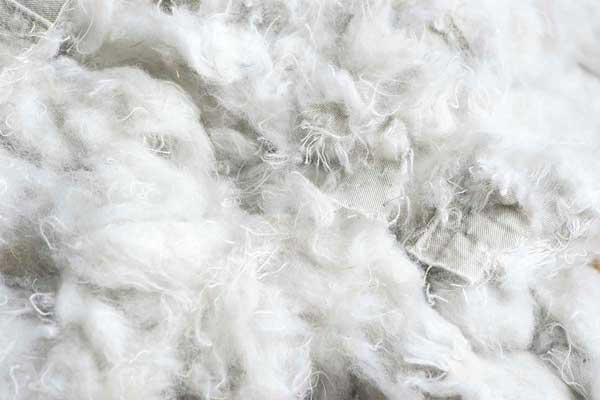 Recycled materials are on a roll
In 2021, the French AGEC (anti-waste and circular economy) Act made it compulsory for public purchasers (State departments, local and regional authorities) to purchase supply goods from reuse and recycling pathways.
CEPOVETT has made the circular economy and tackling waste its key priority, by intending to constantly incorporate more recycled raw material in its workwear, like recycled cotton from manufacturing scraps and recycled polyester from post-consumer clothing as well as recycled plastic bottles. Ultimately, the Company is stepping up its strategy for recycling end-of-service-life garments and for upcycling production waste from its workshops by increasing the percentage of recycled materials in its products. It recommends the use of certified, labelled and ethical materials, hand-in-hand with its partners (Global Organic Textile Standard /GOTS, Fairtrade/ Max Havelaar NGO, etc.)
Not-wasting natural resources and the circular economy are key challenges for Air France. Our Clothing Department is also expected to play its role for the Planet. Recycling end-of-service-life items, reusing them and any other virtuous approach should be pursued. This clearly expresses the company's desire to adapt through our employees' workwear and uniforms.

"Our new vest for account managers is part of a responsible, fair and sustainable approach. It gives customers a strong sign of change in their relationship with La Poste. From the cotton field to the customer, La Poste Network puts people at the center of its concerns and evolution."

"We have worked on a complete renewal of our boutique uniforms with CEPOVETT Group. This new simple and elegant wardrobe is in line with the transformation and at the same time with the deep identity of the House, that of a modern luxury capable of enduring, attentive to beauty, know-how and a form of sobriety. Our teams are proud to wear it."

"Our goal for the Greater Reims Urban Community is to maximize the durability of the protective clothing we buy for our various departments. Today, this Fluo Advanced range, with its reduced environmental footprint, helps raise our agents' awareness of the challenges of their jobs and public service missions, such as cleanliness and waste management."

"Together we have created on-trend smart products as part of a meaningful range which gives the wearer an undeniable advantage, in terms of ergonomics as well as ethics. Our aim at EPI Center is to keep on pushing back the limits of our products' environmental impact and technical performance."

"We're delighted with our collaboration with CEPOVETT Group professional clothing. We now have a specialised and high quality collection that represents Courchevel 185 perfectly. It's both ultra-technical and highly stylish, which is in line with our international clientele. With this new outfit, we want to convey a strong message to make our customers aware of the importance of environmental protection."

"By replacing conventional cotton with linen, Lafont has taken a further step toward local sourcing: the flax is grown in the north of France, woven and dyed in Laval and the final product is manufactured in the CEPOVETT Group workshop in Saint-Étienne. This exemplary manufacturing value chain is a testament to the French expertise that has long been a hallmark of the brand: producing ethical, responsible and well-designed occupational clothing."
OUR CSR ACTIONS
COMMITMENTS & PROJECTS
A CSR POLICY
THAT SERVES OUR COMPANY'S OVERALL PERFORMANCE
For many years, CEPOVETT Group has placed sustainable development at the heart of its business strategy, operational processes and systems, underlining a commitment to socially and economically responsible occupational clothing.

---
Use alternative tissues
4% of turnover from alternative fabrics/clothes

---
Deployment of materials
Use of linen in the CHR Lafont 2020 collection

---
Recycled polyester
100% of calls for tender including ethical solutions