FAVOURING SECURE AND INTEGRATED PRODUCTION
COMMITMENT N°3 - SOCIAL AND WORKING CONDITIONS

Quality controls, social audits, a code of ethics and support for suppliers are the driving forces of responsible production.
All CEPOVETT garment sites comply with the principles of the Global Compact, including employee working conditions, child labour laws, environmental protection and the fight against corruption. CEPOVETT consults with its stakeholders within the scope of carrying out all the necessary risk assessment checks for all of its plants. CSR performance is a contributing factor in the evaluation of our suppliers.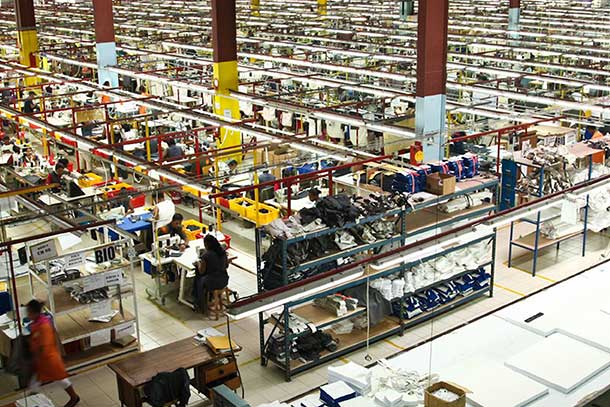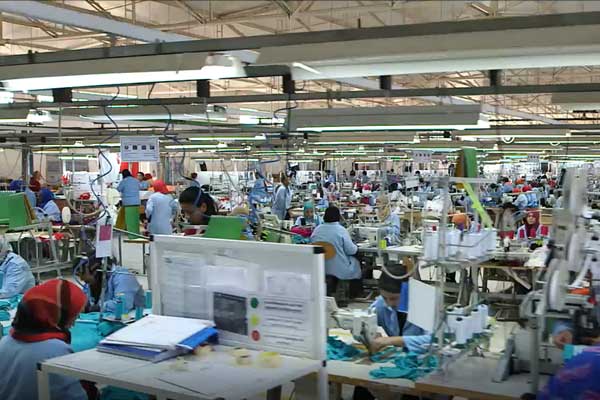 Supply chain sustainability
For several years now, CEPOVETT has been committed to relocating its industry and to promoting short supply chains. The health crisis and its consequences on the global logistics chain (ports at a standstill, increase in maritime freight prices, supply shortages, etc.) led to increasing collective awareness of the pitfalls of globalization and the need to recover industrial sovereignty. A return to short supply chains that corroborates CEPOVETT's choice to favour local sourcing and to achieve a balance between distance manufacturing and European partners, established in the EuroMed area. By partnering with the Tunisian Vêtement de Travail et de Loisirs (VTL), specialized in knitting and manufacturing non-run (ladderproof) circular knit items as well as manufacturing and washing warp and weft items (trousers, workwear, sportswear and women's ready-to-wear), the Company is pursuing this approach. VTL partners with the world's leading fashion and sportswear brands.
"My role is to act as the interface between our design office and all our production workshops, from styling to the industrialization of our collections. Guarantor of the stylistic and technical conformity of our productions, operational excellence and ethics are at the heart of my mission."

"At our plant in Madagascar, our industrial organization is based on optimizing processes and operator behavior at every stage of the production chain. This approach, inspired by Lean management, involves empowering employees to eliminate all waste, both in terms of materials and useless time."

"This laboratory, hosted on our Villefranche/ Saône premises and testing the compliance and performance of our textiles, is a high-performing, state-of-the-art tool, intended to deliver more proactiveness in order to address our customers' and regulation evermore demanding technical and safety requirements effectively."

"In the design office we work together, as specialists, to provide technical know-how, experience in assembling and choosing materials, in compliance with changing regulatory requirements. This unusual period has enabled us to move beyond the technical limits of our profession".

"It is much easier to manufacture a cloth mask than make a pilot shirt or assemble an item of workwear, which require millimetric precision. The challenge is first and foremost to show solidarity in order to support the medical teams, local authorities and our staff in the face of the Covid-19 pandemic spreading across Africa."

"The close cooperation between CEPOVETT Group-Epsilon and W.L. Gore & Associates, which owns the GORE-TEX brand, allows us to develop and certify Epsilon Madagascar for the manufacture of protective clothing. The technical products are manufactured to meet the most complex needs and highest expectations of professionals in the field."

"Completion of a prototype is a key project milestone in occupational clothing production. The experience and expertise of our technical teams ensure that we can optimise workshop output in the shortest time. We are the guarantors of the whole industrialisation process thanks to our close partnerships with manufacturers, who are involved right from the start of a project and throughout the prototype development process until delivery."
OUR CSR ACTIONS
COMMITMENTS & PROJECTS
A CSR POLICY
THAT SERVES OUR COMPANY'S OVERALL PERFORMANCE
For many years, CEPOVETT Group has placed sustainable development at the heart of its business strategy, operational processes and systems, underlining a commitment to socially and economically responsible occupational clothing.

---
Performance improvement
Low-scale serial production with local sourcing

---
Social responsibility
Deployment of a production line in Madagascar

---
The project factory
Cepovett FatLab programme