Actions on our environmental footprint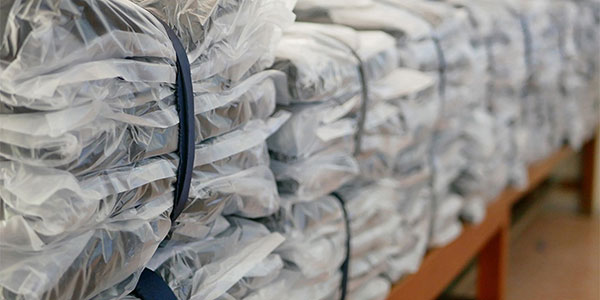 Eco-designed polybags "Made in Auvergne Rhône-Alpes
It is in the Haute-Loire region, a mecca for the plastics industry in France and a flagship of French industrial excellence, that eco-designed plastic polybags are manufactured, 90% of which are made from recycled materials.
CEPOVETT supplies itself with a technologically innovative solution that can replace conventional plastic. A purchasing approach that favors proximity by choosing a factory in the Rhône-Alpes basin, a territory where it has historically been present since its creation. This innovative technology aims to reduce the use of individual plastic packaging that protects garments during transport from the garment factories to the warehouses and to replace it with recyclable, eco-responsible and more environmentally friendly products, while meeting the needs of the textile industry. Through this promising initiative, CEPOVETT confirms its local anchorage and its will to implement the most advanced technologies to make its activity more virtuous.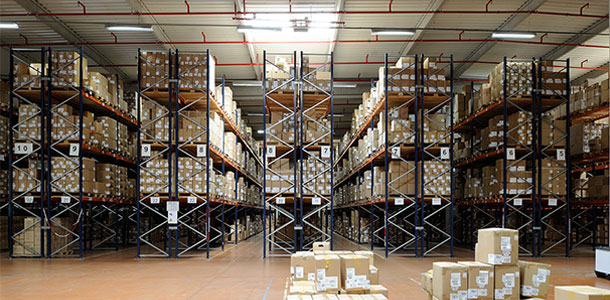 Cepovett renews its ISO 14001 certification
ISO 14001 is a tool for continuous improvement in the service of business performance and innovation. It provides a framework for the implementation of an environmental management system.
The CEPOVETT group has renewed this certification in 2020 with the objective of limiting its pollution and negative externalities on all its sites. Over time, the company has built a cross-functional environmental management approach involving management, employees and stakeholders; an approach that is interdependent on quality, health, safety and social issues... Its strategy is based on 3 fundamental notions: benevolence, performance and pragmatism. Like the arborist who takes care of his tree, the CEPOVETT group works on all the steps of the environmental management process: listening and diagnosis, implementation, development control and improvement, in order to obtain the best fruits, in a perennial and continuous way.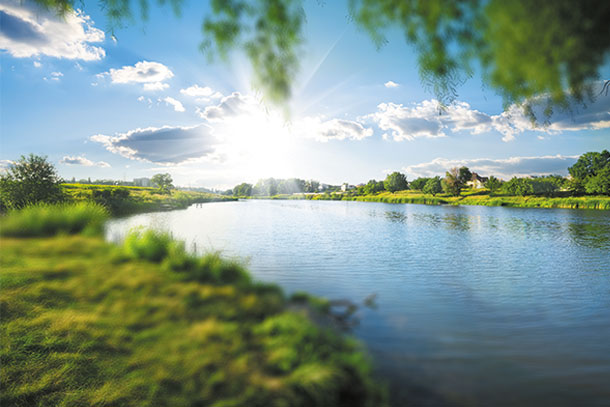 Ceponature, happiness is in the garden
The joint planting of a PULLMAN-CEPOVETT conservatory orchard was initiated in 2015, in parallel with the COP21, as part of a CSR policy and in line with the circular economy. The idea continues in 2019 with the implementation of a collaborative vegetable garden led by a team of people who are passionate about this project although they come from very different backgrounds within the company. This experimentation allowed the employees to gather around the 58m2 orchard. Each person spent between 1 and 2 hours digging the soil and received training in permaculture (cultivation without inputs or pesticides). This collective work around the land has symbolically anchored the company in the soil, while creating moments of sharing and experience between employees. In the spring, CEPOVETT's teams will harvest the fruit of their work by collecting the perennial and aromatic plants that will serve as the basis for the herbal teas prepared by the employees in the herbal tea room.
Our 2019 results
Recycled polyester in the collections10%

Deployment of the CEPOVETT Group eco-gestures program75%

Waste recovery including bio-waste80%
Employees, ambassadors of the eco-gestures program
CEPOVETT Group's move into its new headquarters marked a turning point in 2019. Employees now have a working environment that meets the criteria of corporate well-being. This eco-gesture program is the first step in a global approach to engage employees to become actors and ambassadors of a policy to reduce the company's negative impacts. In this respect, a number of employees at the Villefranche-sur-Saône site have initiated eco-responsible projects, ranging from waste collection and sorting to the implementation of a company vegetable garden and its composter.
Our 2018 results
Awareness of the eco social design of the design office50%

Launch of the CEPOVETT Group eco-gestures program100%

100% waste recycling80%
Agile and responsive production tools
CEPOVETT Group has made the reduction of its environmental impact a major and daily work. Integrating environmental protection in its progress and innovation processes, CEPOVETT Group production sites develop, according to their own stakes, good industrial practices aiming at improving the environmental quality of their processes and infrastructures. Convinced that it is possible to mobilize its users and encourage them to adopt the right gestures concerning the maintenance of work clothes, the company has produced an eco-maintenance guide for professional clothing.
If the company has decided to put water saving at the heart of its concerns, it is because 60% of the impact in water and energy is linked to the user and the washing method he chooses. To help companies and users to maintain their professional clothes, CEPOVETT Group makes everyone aware of the need to reduce water, energy and detergent consumption. In addition, the company's new headquarters has taken this energy saving dimension into account with efficient insulating materials and a new building that optimizes energy consumption.
Our 2017 results
Promotion of eco social design50%

Environmental product display100%

Optimization of energy consumption80%
Integrating environmental protection in its progress and innovation processes, CEPOVETT Group production sites develop, according to their own stakes, good industrial practices aiming at improving the environmental quality of their processes and infrastructures. In 2016, the EPSILON CEPOVETT Group industrial site in Madagascar implemented a new production line with less heat-emitting sewing machines. The installation of optimized, less energy-consuming motors has contributed to a double benefit both for the well-being of the operators and in terms of electricity consumption.
Nearly 3,000 LED tubes were replaced for the lighting of the 20,000 m² site, representing an energy saving of about 5%. In addition, a new biomass boiler with an integrated water preheating system was purchased, which is fed with compressed wood waste briquettes from dehydrated recycled material. This new equipment generates an annual energy efficiency gain of nearly 30% compared to conventional wood. Recycled and compressed wood fuels are produced on the island, generating transportation savings.
Our 2016 results
Product environmental labelling on technical data sheets100%

100% waste recycling80%

Support and awareness program for environmental management of plants20%
Environmental management of the supply chain
CEPOVETT Group is engaged in the implementation of an environmental management based on the ISO 14001 standard in order to better identify the environmental impacts generated by its activities. This voluntary approach was made concrete by obtaining ISO 14001 certification in late 2015. After several years of raising the awareness of the teams to eco-citizen gestures, the new challenge of ISO 14001 has allowed the deployment of a complete, concrete and above all innovative system involving the site's employees:

LED lighting of service platforms
Selective sorting of waste, from administrative areas to storage areas
Automatisms for the reduction of energy consumption and water resources (sensors, motion detection cells...)
Installation of low power printers and automatic printing in black and white, duplex and economy mode
By integrating energy issues at all levels of the supply chain, CEPOVETT Group has succeeded in reconciling economic growth with respect for the environment. Today, the group manages to control and reduce its energy costs, thanks to investments in new technologies and equipment renovation.