COMPLETE CONTROL OF PRODUCT DEVELOPMENT
Our innovative approach in the professional textile sector is based on a product life cycle analysis that aims to measure and reduce our environmental impacts, to limit the use of material used, while offering our customers alternative materials, ecologically officials. This approach is today the success and the signature of all brands of CEPOVETT Group.
24- to 48-hour per-piece delivery.
Highly productive and secure logistics using technology to provide quick delivery to over 150 countries.

---
Integrated production units
---
A key asset that ensures our products are traceable, always high-quality and quality controlled.

---
Extraordinary storage capacity
---
With 57,000 cubic metres of storage space, CEPOVETT Group processes and ships tens of thousands of orders each day.

---
Outstanding logistics capacity
---
Currently the only company in the workwear sector able to provide such a large-scale service.
Make, Check, Guarantee
Secure production that favours local sourcing
---
Our production quality policy is uncompromising when it comes to our wearers' safety and our clients' corporate image.
Workwear must meet specific criteria in terms of technical features, ergonomics, durability and safety.
All CEPOVETT Group brands are responsible for manufacturing textile products in strict accordance with the specifications provided: from technical development to production-line manufacturing.
CEPOVETT Group has industrial infrastructure in North Africa and Madagascar, meaning over 10,000,000 garments can be produced per year. Because we have our own factories, we can control product traceability and be responsive and flexible to provide the best customer service.
---
Optimised logistics
---
CEPOVETT Group has two logistics centres in France, providing 57,000 cubic metres of storage space.
- Gleizé (French département 69) specialises in: folded storage for the workwear sector
- Saint Quentin (French département 02) specialises in: hanging storage for the uniform sector
In 2018, substantial investment was made to optimise logistics. Our WMS manages and optimises every order detail with tailored packaging for: individual, bulk and home-delivery orders. Our system expertly handles annual repeat orders and "as and when" delivery for hires and emergencies. Our teams are used to this type of management widely used by our clients.
Our logistics units are ideally located to deliver to every client in optimum timeframes and conditions
We have 70 agents preparing and shipping orders and our process reduces packing errors.
Optimisation, flexibility, IT, new technology and service continuity across our sites are the key success factors in our supply chain.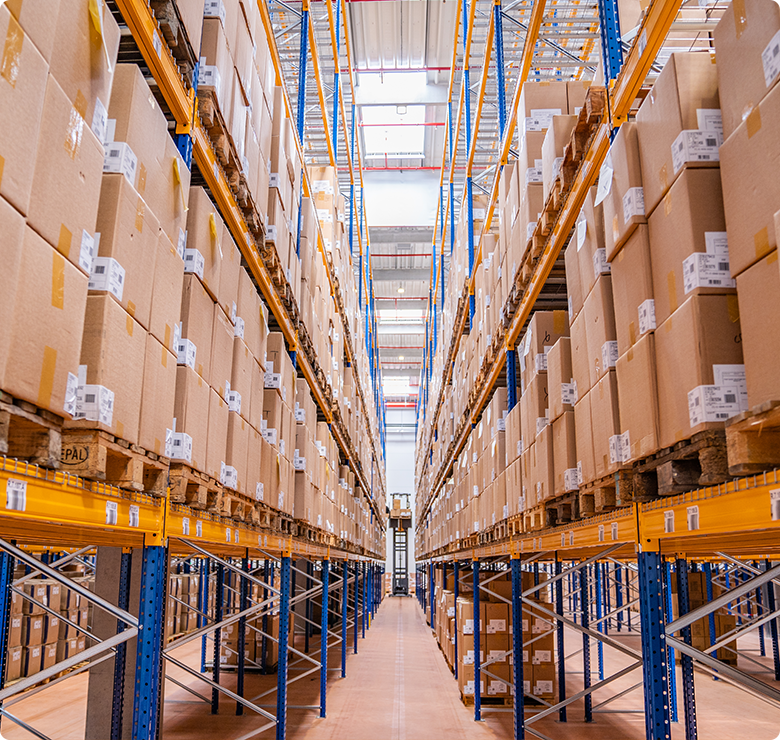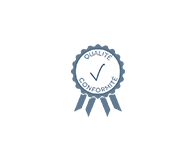 ---
Process and textile product compliance
---
We use control steps for product quality and traceability throughout the production journey, from validating items listed to receiving items produced on the logistics platform.
As well as the checks carried out by our quality department, this is a way to track operational progress across the organisation.
Our quality approach is certified to meet ISO 9001 (2014 version). Our global quality policy guarantees all our processes and textile products provided to clients fully comply as regards recommended raw materials, item manufacture processes and extra services.
Certified to meet ISO 9001 standard | Sampling control plan (upstream/downstream) | 25 quality controllers | over 10,000 checks performed annually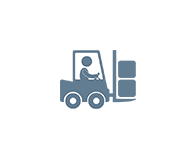 ---
Campaign and "as and when" order management
---
CEPOVETT Group ensures client expectations are met by offering "as and when" (short circuit) sales with delivery within a few days, or campaign (long circuit) sales with an order period of several weeks, then a delivery campaign.
---
End-of-life workwear recycling solution
---
In its corporate social responsibility policy, CEPOVETT Group has made it a priority to recycle and re-use textiles and textile products at the end of their lives. We use innovative, bespoke solutions that both have a socioeconomic element and are eco-friendly, including charity textile recycling.
---
prod


La livraison à la pièce entre 24h et 48h.
Une logistique à forte productivité, sécurisée et technologique nous permet de vous assurer une livraison rapide dans plus de 150 pays.
no-repeat;left top;;
auto
60px 0px 0px 0px
2 centres logistiques
---
Des unités de fabrication intégrées
---
Un atout important pour maîtriser la traçabilité de nos produits et assurer une qualité constante et contrôlée.
center
#dee0e3
no-repeat;center top;;
auto
40px 40px 25px
fadeInUp
border-radius: 8px
2 centres logistiques
---
Une capacité de stockage hors norme
---
Avec 57000m3 de stockage CEPOVETT Group traite et expédie des dizaines de milliers de commandes par jour.
center
#aab0bf
no-repeat;center top;;
auto
40px 40px 25px
fadeInUp
border-radius: 8px
2 centres logistiques
---
Une capacité logistique exceptionnelle
---
Actuellement la seule entreprise du secteur du vêtement professionnel en capacité de fournir une telle prestation à grande échelle.
center
#627b92
no-repeat;center top;;
auto
40px 40px 25px
fadeInUp
border-radius: 8px
Optimisation du service logistique
Fabriquer, contrôler, garantir
Une production sécurisée privilégiant un sourcing proche
---
Notre politique de qualité de production est intransigeante tant pour la sécurité des utilisateurs de nos vêtements, que pour l'image institutionnelle de nos clients.
Un vêtement professionnel doit respecter des critères précis en terme de technicité, d'ergonomie, de résistance et de sécurité. L'ensemble des marques CEPOVETT Group sont responsables de la fabrication des produits textiles confectionnés, respectant scrupuleusement les cahiers des charges définis : du développement technique à la fabrication sur les chaînes de production.
CEPOVETT Group dispose d'infrastructures industrielles intégrées au Maghreb et à Madagascar lui permettant de produire plus de 10 000 000 vêtements par an. Posséder nos propres usines apporte la maîtrise de la traçabilité de nos produits, de la réactivité et flexibilité, afin d'assurer le meilleur service clients.
---
center
no-repeat;center top;;
auto
0 50px
fadeInUp
Logistique
Une logistique optimisée
---
CEPOVETT Group dispose de 2 centres logistiques en France, pour 57000 m3 d'espace de stockage.
– À Gleizé (69), spécialité : stockage plié adapté au secteur du workwear
– À Saint Quentin (02), spécialité : stockage suspendu adapté au secteur de l'uniforme
En 2018, un investissement conséquent a été effectué pour optimiser le service logistique. Notre WMS gère et optimise chaque particularité de commande, sous forme de conditionnement adapté : commande groupée, individuelle ou à domicile. Notre système gère très bien les commandes dites de renouvellement annuel et de livraison « au fil de l'eau » pour les embauches et les urgences. Nos équipes sont habituées à ce type de gestion très utilisées chez nos clients.
Nos unités logistiques sont idéalement placées pour livrer chaque client dans les meilleurs délais et les meilleures conditions
70 agents sont dédiés à la préparation et à l'expédition de commande et notre processus permet de limiter les erreurs de colisage.
Optimisation, souplesse, IT, nouveautés technologiques et continuité de services entre nos sites sont les facteurs clés de succès de notre chaîne logistique.
no-repeat;center top;;
auto
0 40px 20px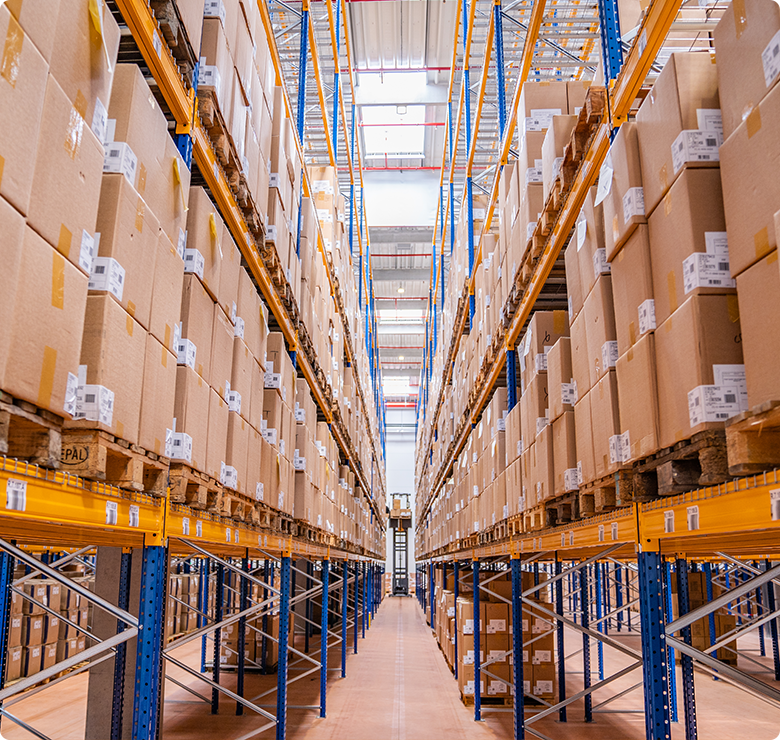 81
default
Optimisation du service logistique
---
La conformité de nos processus et de nos produits textiles
---
Des étapes de contrôles portant sur la qualité produit et la traçabilité existent tout au long de la production, de la validation des articles référencés à la réception des productions sur la plateforme logistique.
Au-delà des contrôles effectués par notre service qualité, celui-ci apporte de véritables pistes de progrès opérationnelles à toute l'organisation.
Notre démarche qualité est certifiée ISO 9001 version 2014 : que ce soit pour les matières premières préconisées, la confection des articles et nos services additionnels, notre politique de qualité globale garantit une conformité tant pour l'ensemble de nos processus que pour les produits textiles fournis à nos clients.
Certification norme ISO 9001 l Plan de contrôle par échantillonnage (amont / aval) l 25 contrôleurs qualité intégrés l + de 10000 contrôles réalisés / an
center
#dee0e3
no-repeat;center;;
auto
0 40px 60px
fadeInUp
border-radius: 8px
Optimisation du service logistique
---
Gestion des commandes en campagne ou au fil de l\'eau
---
CEPOVETT Group reste au plus proche de vos attentes en assurant des ventes au fil de l'eau (circuit court), avec une livraison les jours suivants, ou en campagne (circuit long) avec une période de commande de plusieurs semaines, puis une campagne de livraison.
---
Solution de revalorisation des vêtements professionnels en fin de vie
---
CEPOVETT Group a fait du recyclage textile et de la revalorisation des produits textiles en fin de vie une priorité dans sa politique de responsabilité sociétale d'entreprise. Des solutions innovantes, sur-mesure, à la fois socio-économiques et environnementales, notamment des opérations recyclage textile solidaire.
---
center
#dee0e3
no-repeat;center top;;
auto
0 40px 60px
fadeInUp
border-radius: 8px