VOLUNTARY REDRESS OUR NEGATIVE EXTERNALITIES
COMMITMENT N°6 - ENVIRONMENT

Making climate commitments involves identifying then reducing carbon emissions that our activity generates on a daily basis and on which we can take action.
To voluntarily redress our unavoidable CO2 emissions, CEPOVETT Group funds socio-economic initiatives aimed at reducing greenhouse gas emissions through reforestation projects in France, Africa and Asia.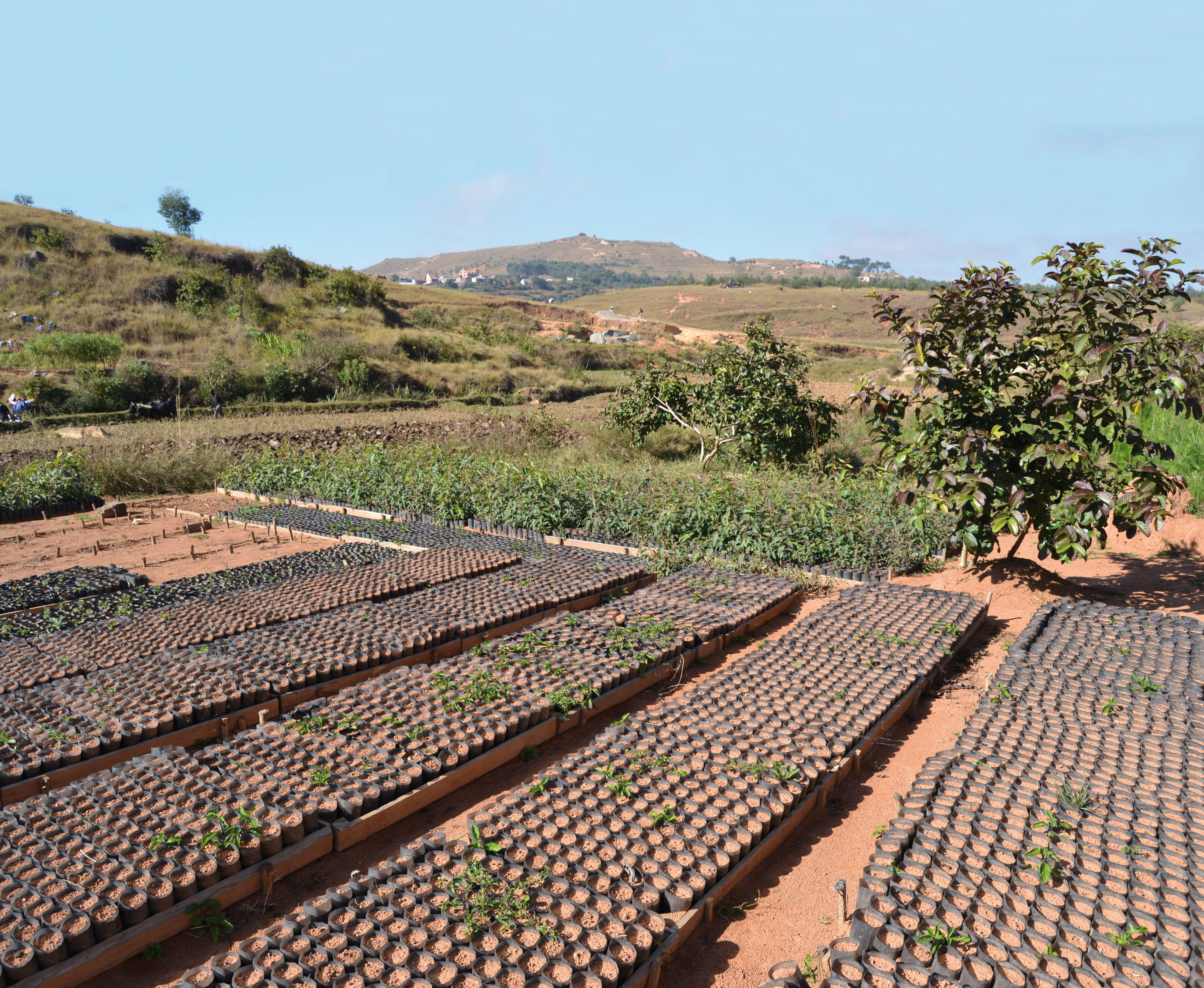 ---
Orchard in Madagascar100%

Collaborative plantation initiative100%

Planting of 10,000 trees100%
A reforestation programme connected to activity
---
In pursuit of the ambitious 2 degrees Celsius

In pursuit of the ambitious 2 [degrees Celsius] target agreed at the COP21 Climate Change Conference, CEPOVETT Group is doing its part through a voluntary carbon compensation programme in regions impacted by its activities in Europe, mainland Africa and Madagascar. The reforestation programme began in Africa in 2011, in conjunction with cotton cooperatives in Mali, before extending it to its manufacturing sites in Madagascar. In 2017, the engagement of staff and contribution of stakeholders resulted in plantation of 10,000 trees in Madagascar, including native fruit trees (avocado, loquat, mango, lychee, guava), with plants grown in nurseries placed on the Epsilon industrial site.


OUR CSR ACTIONS
COMMITMENTS & PROJECTS

A CSR POLICY
THAT SERVES OUR COMPANY'S OVERALL PERFORMANCE

For many years, CEPOVETT Group has placed sustainable development at the heart of its business strategy, operational processes and systems, underlining a commitment to socially and economically responsible occupational clothing.

---
Operation "One child, One tree"
"One child, one tree" reforestation programme

---
Cultivation
Plant 20,000 trees

---
The practical collaborative
Collaborative plantation initiative